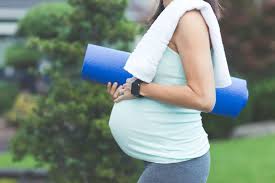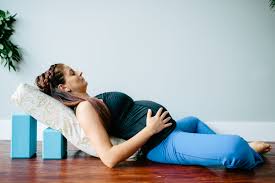 Would you like some "you & bump time" ?
Join us for a gloriously indulgent and relaxing day of pregnancy yoga , birth preparation advice , great food and pampering on the 4th Aug at The Yoga Tree.
The day will begin with a welcome sharing circle , your chance to meet other mums to be. We will then flow into an energising pregnancy yoga class, focusing on opening the body in ways that feel amazing as well as balance your pelvis, hips and help make space for baby.
we will have a short break for tea / biscuits and a chat …unwind some more ..
The morning will then move into a workshop on active birthing methods and moving to help you have an easier labour and birthing.
We will break for a delicious vegetarian lunch provided by the Acorn Cafe , downstairs at The Yoga Tree. A chance to sample some nutritiously yummy food and chat/ unwind some more..
After Lunch you will have a chance to learn some prenatal and postnatal pelvic health tips from Rosie & Beth ( women's health physiotherapists) . We will share advice on how to help you prepare and recover from childbirth ( both from vaginal births and c-section advice).
Followed by a Tropic Skincare ( completely natural skincare products ) fizzy foot spa treatment and chance to indulge yourself and relax some more..
All that plus to finish a wonderfully relaxing yin yoga/ yoga nidra , think lots of cushions, fully propped up, lavender eye bags and a hypnobirthing inspired relaxation to finish .
PLUS .. tea & cake before you leave !!
In addition to the day of relaxation, education and pampering we have AMAZING goodie bags to take away bursting with discount vouchers for local mum & baby businesses, massage, acupuncture, hypnobithing , nappies and Tropic goodies…. ( to name but a few)
SO the day includes : An energising pregnancy yoga class, active birthing methods workshop, yummy lunch, Tropic foot spa treatment, yin yoga/ and yoga nidra for pregnancy .. plus tea & cake ……..
The investment for the day is £55 ( early bird – until 19th July ) then £65 there after. Places limited so book now !!