We are now offering pregnancy massage with the added bonus of it being from a Chartered Physiotherapist.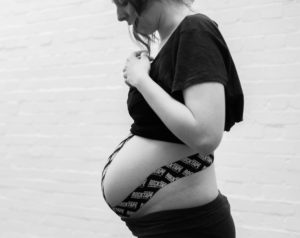 A pregnancy physio massage will include a bio-mechanical assessment of posture, breathing, an indepth look at any muscle imbalances that may be causing you aches and pains such as pelvic, rib, neck , shoulder or back pain. We can even help with common pregnancy related ailments such as carpal tunnel and plantar fasciitis.
We will release any tight areas , often these can be in the gluteal muscles, around the sacrum, in the hip flexors , such as in the psoas muscles,lower back muscles, neck shoulders and even the jaw. All of these areas, if tight can lead to baby being malpositioned and potentially to more tricky birthing ( as well as obviously with your changing posture and the weight of the baby potentially create pain) . Our massages, aim to give you some good hands on soft tissue release as well as exercises and advice to go away with on how you can help baby move into an optimal position for birthing and to help you stay pain free during pregnancy. We will teach you how to breath into the side ribs and diaphragm to help create space and release tension right down to the pelvic floor !
We also offer kinesio-taping to support bump, back and any other aches and pains , kiniseo-taping alllows free flow of mysofascial tissue, again, which can help with tension in your body as well as creating more space for baby to move freely into the pelvis and relieve aches and pains.The kiniseotape can also be a nice alternative to wearing a pregnancy belt and can help support around the pelvis and gently hold baby off any tender areas such as the pubic symphysis and release the thoracolumbar fascia in the lower back.
There's a lot more to it, but if you feel you'd like some gentle pain relief, advice on exercise for pain as well as positioning then do get in touch.
Everyone attending our pregnancy yoga classes can have a pregnancy physio massage for £10 discount so £45 for 1 hr rather than £55.
Please contact Treat Clinic to book 01603 514 195