Women's Health Physiotherapy
Pregnancy related aches and pains , pelvic/ back pain, rib, back, carpal tunnel, plantar fascitis.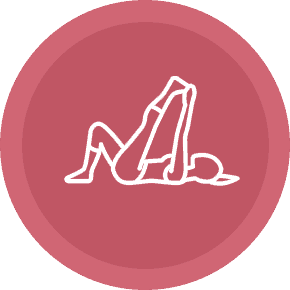 Abdominal separation
(rectus diastasis)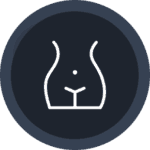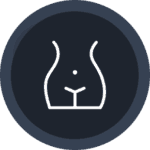 Pelvic floor dysfunction, urinary or bowel incontinence, prolapse, sexual discomfort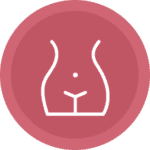 C-section scar management
Pregnancy Physio Assessment
Are you starting to get feel pain or discomfort in your back or pelvis during pregnancy, rib or carpal tunnel pain? Worried about tummy gapping ( Rectus Diastasis) or pelvic floor issues or perhaps just feeling weak and achy? Want to keep fit and pain free during pregnancy? Perhaps you experienced issues in your previous pregnancy and want a fitness program or advice to stay pain free this time round? Every body experiences pregnancy differently, the changes your body goes through in pregnancy are incredible. We are passionate in helping you enjoy your pregnancy.
Physiotherapy during Pregnancy can help reduce common pregnancy related ailments using treatments such as :
Soft Tissue and Myofascial Release specific for pregnancy
Manual Therapy to instantly give relief and to help balance the pregnant body
Core Muscle Training of the gluts, abdominals and back
Kinesio-Taping to optimize and facilitate muscles functioning
Assessment of the Pelvic Floor muscles and education
Advice on exercises to release tight areas, balance the pelvis and exercises to help prepare your body for labour
Specific diaphragmatic breathing and relaxation exercises to relieve anxiety
Individualised Pregnancy Exercise Program to help keep you Mummy Fit
All Womens Health Physiotherapy sessions are £95 for a 1 hour initial assessment, £45 for a follow up sessions of 30 mins
All clients who attend classes receive £10 off an initial assessment.
Women's Health Postnatal Rehabilitation
Mummy MOT – The UK's most comprehensive Postnatal Physiotherapy Check of abdominals, Scar tissue management (c –section or episiotomy) , posture, breath, muscle imbalance check and pelvic floor check. Rosie trained in this functional rehabilitation method which can help with healing postnatal related issues such as tummy gapping (diastasis) , pelvic floor dysfunction, musculoskeletal issues such as back or pelvic pain. For more information visit our MummyMot Page or the official website  www.mummymot.co.uk.
Mummy MOT £95 Follow up session  ½ hr £45